Specialists in Garage Extensions and Conversions
Transforming your garage into a functional and stylish space is a popular home improvement endeavour that adds not only substantial value to your property but also provides extra room to your home in Slough.
Whether you desire a dedicated storage area, a contemporary home office, or convenient parking, our team of experts at Trendsetter Group offer a range of construction services and specialises in garage extensions and conversions to meet your unique needs.
By expanding your current garage or constructing a brand-new one, we can create a personalised and practical space that not only enhances your living environment but also adds significant value to your home.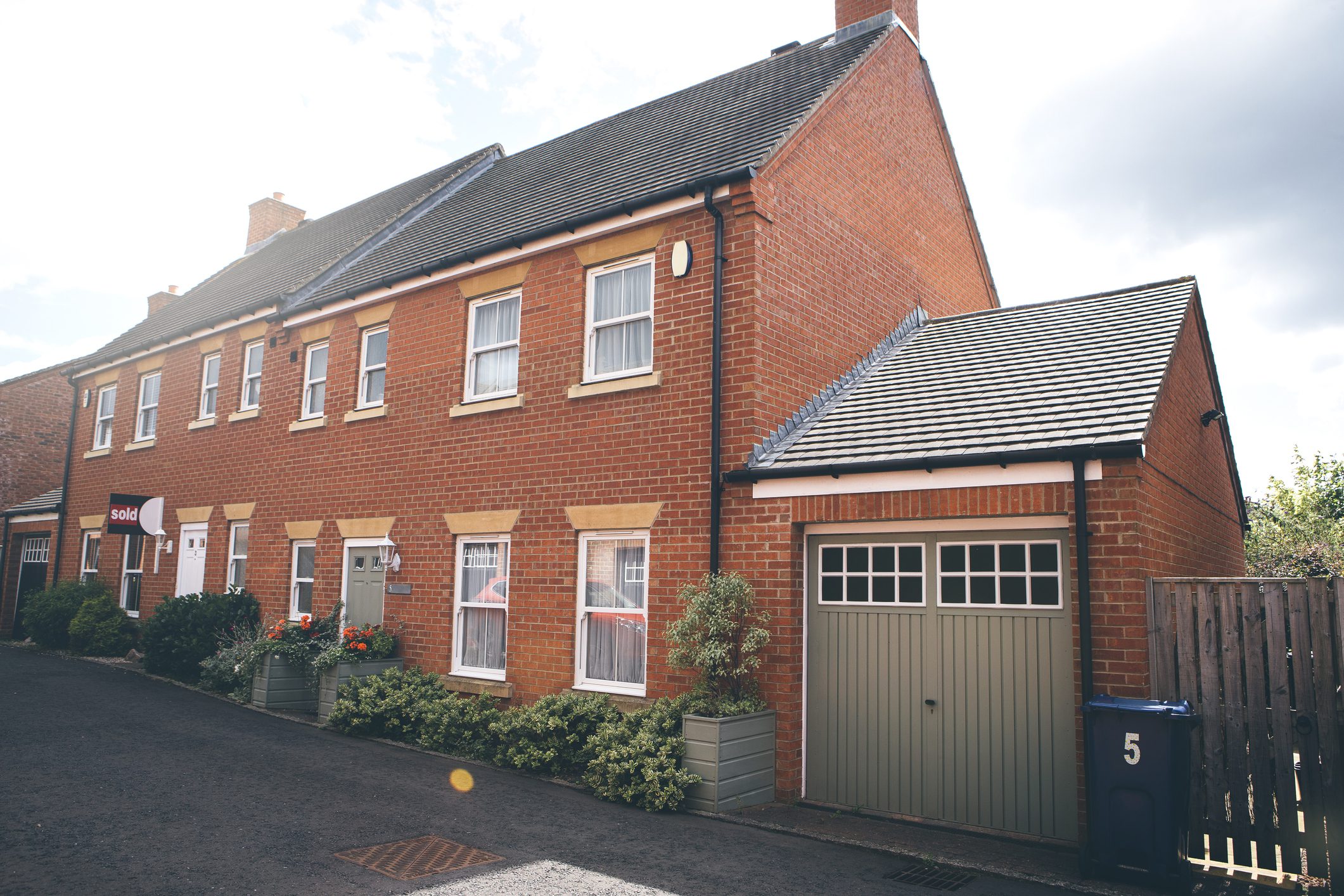 Crafting and Designing Your Garage Conversion
Every detail in the design of your Slough-based garage extension holds significance, shaping its functionality and visual appeal. Deliberate over elements such as size, placement, and architectural style, carefully curating a space that harmonises with your vision.
The selection of premium materials for the flooring, walls, and roof further accentuates the project's uniqueness. Additionally, consider the purpose of the space and establish a project budget that aligns with your aspirations.
Embrace the expertise of the Trendsetter Group, renowned for their exceptional craftsmanship, as they bring your garage extension dreams to life. By enlisting the assistance of their professional contractors, you get their range of knowledge and skills in designing and constructing garage extensions that surpass industry standards.
Our unwavering commitment to adhering to building codes and regulations, combined with their meticulous attention to detail, ensures a well-crafted and enduring garage extension that stands apart from the rest.
Preserving the Brilliance of Your Garage Extension
Once your remarkable garage extension in Slough, meticulously crafted by the Trendsetter Group, is complete, it is imperative to adopt a diligent maintenance regimen to uphold its allure and functionality over time. Embrace the ritual of regular cleaning and prioritise proper ventilation, nurturing an environment that remains in pristine condition. Conducting periodic inspections empowers you to proactively identify any potential issues, facilitating swift and necessary repairs.
Moreover, handle heavy items and equipment with care, guarding against any unwelcome harm that may befall the floor and walls of your garage extension. By investing in the ongoing preservation of your garage extension, you ensure its continued splendour and longevity.
Some Of Our Other Services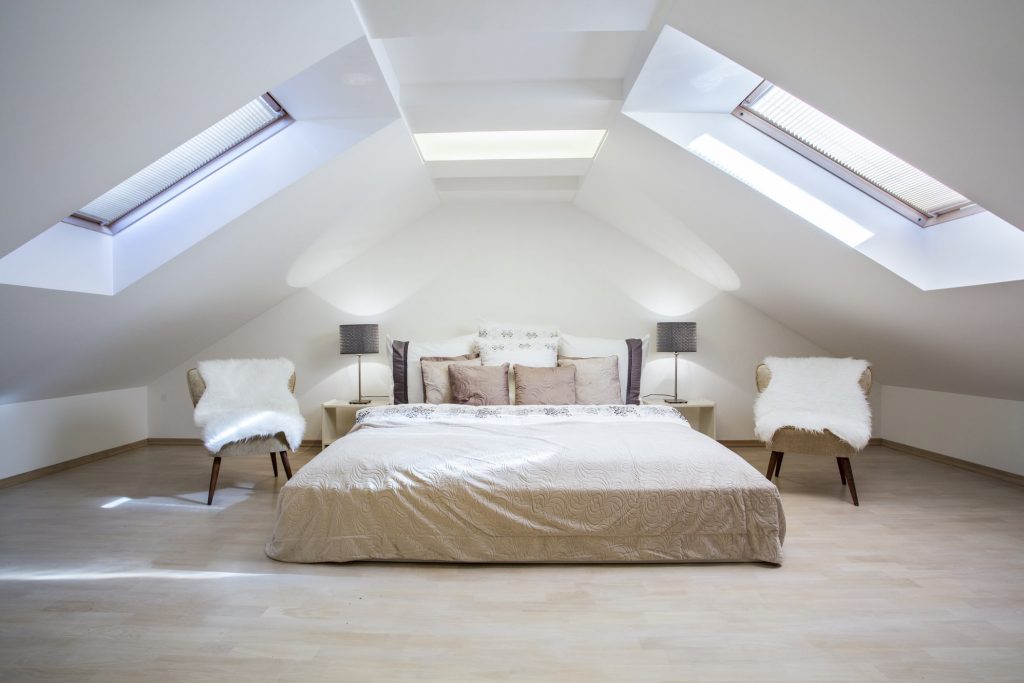 Loft conversions maximise space, adding value to your property without extending the footprint. They create versatile rooms, like an extra bedroom, office, or playroom, tailored to your needs while enjoying increased natural light and improved ventilation.
Find out more about loft conversions now!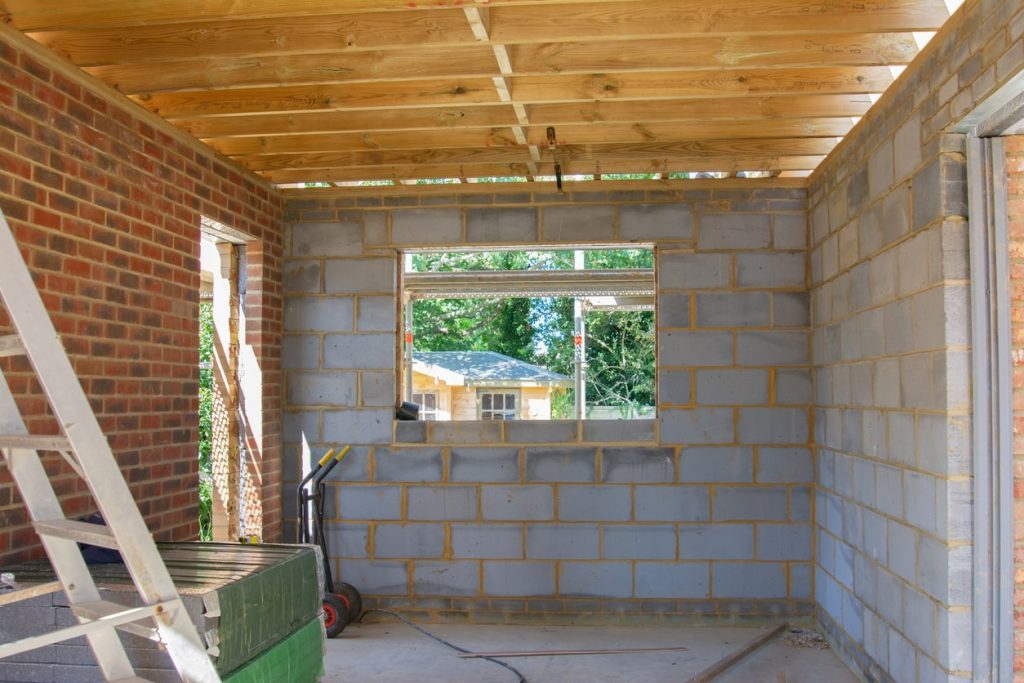 If you're looking for a professional company to help you with your architectural design needs, Trendsetter Group has exactly what you're looking for! Our services are great for homeowners looking to expand their space, property developers, and more! 
Find out more about architectural design now!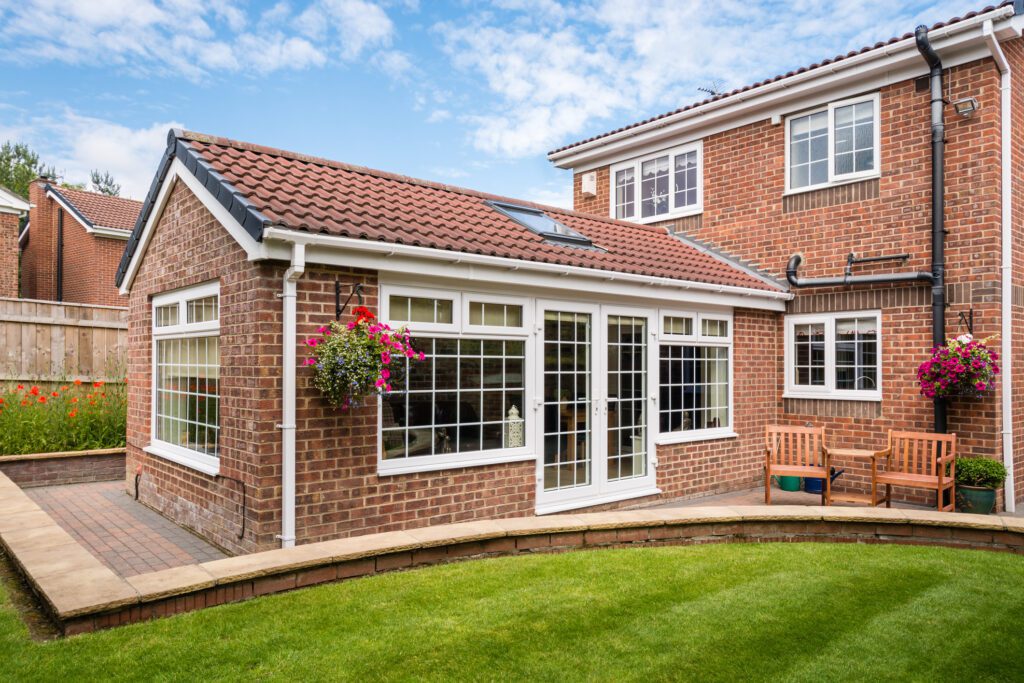 House extensions offer the perfect opportunity to tailor your living space to fit your lifestyle. Whether you desire a spacious open-plan kitchen, a luxurious master suite, or a cosy sunroom, extensions provide the extra room you crave while adding value to your home.
Find out more about home extensions now!
Selecting the Ideal Contractor
When embarking on your garage extension project in Slough, it is paramount to devote ample time to finding the right company that aligns with your unique requirements. Begin by seeking referrals from trusted sources such as friends, family, and neighbours who have recently undertaken similar endeavours. Thoroughly assess the credentials of the contractor under consideration, verifying their licensing, insurance coverage, and reputation within the industry.
Evaluating their portfolio will provide insight into the calibre of their workmanship and the quality of their craftsmanship. Lastly, obtain a written quotation encompassing the project's cost, inclusive of a detailed breakdown of materials and labour involved. At the Trendsetter Group, we take pride in offering this comprehensive service, ensuring your peace of mind throughout the process.
Advantages of Garage Conversions
Transforming your garage into a functional living space in Slough brings numerous benefits and adds value to your home. Whether you decide to tackle the project yourself or collaborate with a reputable contractor from the Trendsetter Group, careful planning and design are essential to ensure your extension fulfils your needs and surpasses your expectations. Here are some key advantages of extending your garage:
Expanded living area: A garage conversion provides an additional room that can serve various purposes, such as a home office, guest room, or a playroom for your children.
Enhanced property value: A well-designed and skillfully executed garage extension can significantly raise your property value to make it more appealing to potential buyers should you decide to sell in the future.
Improved organisation: With a garage extension, you gain extra storage space for tools, equipment, and other belongings, promoting an organised and clutter-free environment.
Enhanced energy efficiency: Incorporating insulation, windows, and energy-saving features into your garage extension contributes to improved energy efficiency throughout your home, resulting in reduced energy bills.
These are just a few of the many advantages that come with extending a part of your home. Contact our professional team today to find out more or to arrange a consultation for your extension requirements.
Garage Conversions Slough
If you're a homeowner in Slough seeking to maximise your living space, consider the transformative potential of a garage conversion. At the Trendsetter Group, we recognise the importance of optimising every square foot of your property, which is why we specialise in garage conversions. By repurposing your underutilised garage, we can create a functional and visually appealing room tailored to your specific needs.
Our team of skilled designers and craftsmen offer a professional service and will guide you through the entire conversion process, ensuring that your vision is brought to life while enhancing your living environment. Apart from providing valuable additional space, a well-designed and expertly executed garage conversion can substantially increase the value of your home. 
In addition to Slough, we also offer our garage extensions in London and Uxbridge!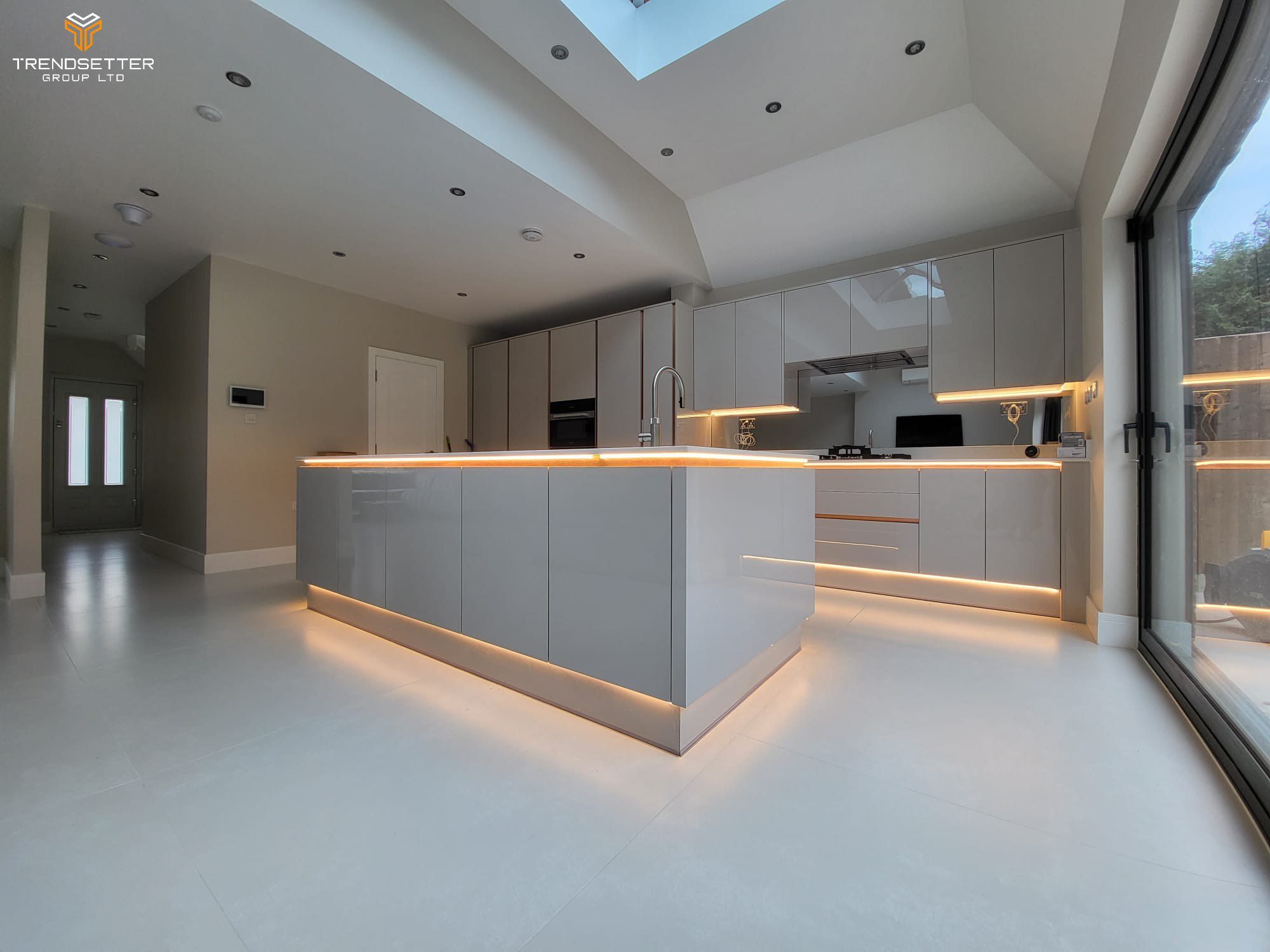 Contact Trendsetter Group Today
At the Trendsetter Group, we are dedicated to using top-quality materials and employing advanced construction techniques to ensure that your garage conversion in Slough is not only visually stunning but also durable and energy-efficient.
Trendsetter Group work closely with you to seamlessly integrate any necessary electrical and plumbing work, guaranteeing a fully functional and convenient new space. Whether you're considering a garage conversion, loft conversion, or house extension, Trendsetter Group is your go-to solution for adding more living space to your home. We also provide a comprehensive architectural design service, ensuring a cohesive and well-executed project.
If you'd like more inspiration, we're inviting you to explore our blog, which is brimming with valuable information. From the latest bedroom design trends in 2023 to captivating room ideas for home expansions, you'll find a wealth of inspiration to fuel your renovation journey. Trust us to help you transform your garage into a functional and attractive room that will be a source of pride.
As well as offering high-standard garage extensions at a reasonable price, we also offer a range of loft extensions, home extensions, and architectural design services throughout the Slough area.