If you're looking for more space for your home but don't want to extend into your outdoor areas – as is the case with typical home extensions and garage extensions – you can always build up! A loft conversion is an ideal solution for homeowners looking to add more room to their property, including an additional bedroom or living room.
At Trendsetter Group, we are loft conversion specialists who offer a range of home improvement options to our customers in Slough. Our experienced team have been providing loft conversions in Slough for many years now, and we're here to work with you to create a new loft conversion to enhance your living space.
For more information on our services, including home extensions, garage extensions, or architectural design services, please do not hesitate to reach out to our professional team today!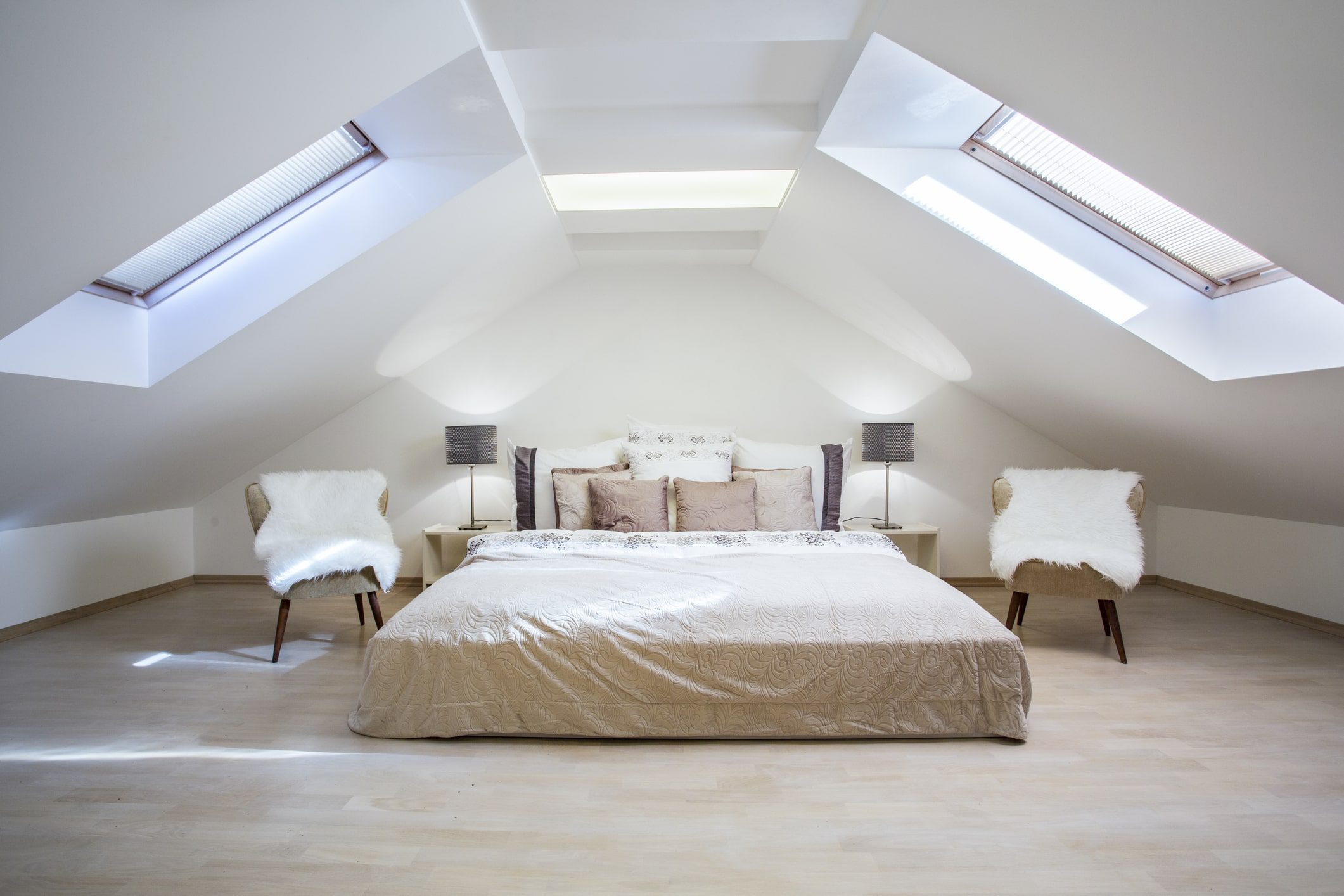 Why Consider a Loft Conversion?
A loft conversion can be an excellent way to add extra living space to your home without requiring a costly and disruptive extension. With a well-designed loft conversion, you can transform your unused attic into a functional living space that caters to your needs. Our team at Trendsetter Group will collaborate with you to create a design that optimises the available space, making the most of every square inch of your property. 
There are several reasons homeowners opt to convert their lofts, including the need for more space, the desire for an extra room – like a new bedroom or home office, or simply the aim to enhance their property's value. Whatever your reasons, a loft conversion from Trendsetter Group is the perfect solution. Our team will assist you in choosing the right design, materials, and finishes to craft a space that complements your style and lifestyle.
Why Choose Trendsetter Group?
When it comes to loft conversions in Slough, our team is the ultimate choice. We boast a wealth of experience and an unwavering commitment to quality, guaranteeing a breathtaking loft conversion that fulfils all your requirements. Comprising a team of expert architects, designers, and builders, we collaborate seamlessly to ensure your loft conversion is executed to perfection. At Trendsetter Group, we uphold the belief in utilising only the finest materials and latest building techniques, ensuring that your newly crafted living space stands the test of time.
If you're worried about hurting your wallet with a loft conversion cost, we ensure our services are affordable for our customers in Slough while obtaining the necessary planning permission and following the correct building regulations.
At Trendsetter Group, we comprehend that your home is among your most prized assets. That's precisely why we are dedicated to delivering loft conversions in Slough that not only cater to your needs but also elevate the value of your property. Throughout the entire journey, we'll be right by your side, offering unwavering guidance and support to ensure the triumph of your loft conversion project. Our team will collaborate closely with you, taking into account your needs, budget, and design preferences, thereby guaranteeing that your loft conversion is completed promptly, within budget, and to the utmost standards.
At Trendsetter Group, we firmly believe that loft conversions offer numerous advantages to homeowners in Slough. Beyond providing additional living space, they can substantially enhance the value of your home. In fact, research indicates that a meticulously planned and skillfully executed loft conversion can elevate your home's value by up to 20%. The most significant advantage of a loft conversion lies in the extra space it bestows. Through a well-designed loft conversion, your underutilised loft space can be transformed into a functional living area that perfectly caters to your needs. Whether you seek an extra bedroom, a home office, a playroom for the little ones, or simply more storage space, a loft conversion presents the ideal solution.
More Space and Increased Home Value
In addition to providing extra space, loft conversions can significantly increase house prices. A thoughtfully designed and expertly executed loft conversion can enhance the appeal of your property to potential buyers and boost its resale value. At Trendsetter Group, we deeply understand that your home is one of your most prized assets. As such, we are devoted to delivering functional loft conversions that expand your living space and elevate your property's value.
A Dedicated Loft Conversion Company
Our team at Trendsetter Group will collaborate closely with you to create a design that precisely caters to your needs while also integrating energy-efficient features. These eco-friendly elements, such as insulation, double-glazed windows, and efficient lighting and heating systems, not only benefit the environment but also ensure a more comfortable living experience, further augmenting the value of your home. Loft conversions offer unparalleled flexibility, allowing you to customise the space to suit your unique requirements and lifestyle. Whether you seek a serene home office, a vibrant playroom for the kids, or a tranquil retreat, our team will work diligently to design a space that truly reflects your vision.
With a loft conversion by Trendsetter Group, you have the opportunity to shape a space that is genuinely your own while simultaneously adding value and appeal to your cherished home. We provide a range of loft conversions, whether you're looking for a Dormer loft conversion or a more subtle solution, we can help!
Contact Trendsetter Group today for loft conversion specialists
Through a loft conversion in Slough, you can craft a separate living space that offers tranquillity away from the rest of the house. This proves especially advantageous for families with young children or those working from home. In summary, a loft conversion from Trendsetter Group presents the ideal solution for homeowners seeking to expand their living space and elevate their property's value. 
With our team of experts, rest assured that your loft conversion, garage extension or conversion, or house extension will be executed to the highest standards, providing you with a functional, comfortable, and stylish new living area. Additionally, we offer a professional architectural design service. Get in touch with us today to schedule a consultation and transform your loft into the space of your dreams! In addition to Slough, we also offer our services in London, Twickenham, Richmond, Rickmansworth, Amersham, Uxbridge, and Harrow!