Are you looking for a leading construction company to provide a home extension to your property in Slough? Here at Trendsetter Group, our team comprises experts with years of experience in construction and providing home extensions is what we do!
Home extensions offer a range of benefits, helping you create a more functional space in your home to use however you would like! There are several ways your house expansion may be utilised to expand the living area in your home, including adding bedrooms, offices, or just expanding an existing room.
Please don't hesitate to get in touch with our knowledgeable staff right away if you want to discuss adding a house addition to your property to create extra room. Our architectural designers are professionals at what they do, and we provide a variety of house, loft, and garage conversions in Slough and other parts of Berkshire.
Why Have a House Extension?
There are many reasons why a homeowner may want to extend their property in some way; one of the most common our team sees is to accommodate a growing family, using the extension to create an extra bedroom or more space for kids to play and explore. Another reason is to increase an existing space – like a kitchen or dining room which may feel squashed or small. Expanding an existing reach is typically done using a rear extension that goes out from the back of the property and is very easy to recognise.
Some of the other reasons you may consider a house extension include:
Less Hassle Than Moving: 
Moving house is costly and stressful, so many people choose to add more to the space they have to accommodate their requirements instead of uprooting themselves.
Increase Property Value: 
More space means your home is worth more on the property market, especially compared to similar-style homes that don't have extensions.
Customised Home Solution: 
A home addition may be a terrific method to show your uniqueness and create it specifically for you if you want to make your house seem like it actually belongs to you.
Whatever your motivations for desiring a home addition, select a reputable business to offer you a high-quality service at competitive prices. For a new extension and a professional job, please reach out to Trendsetter Group today!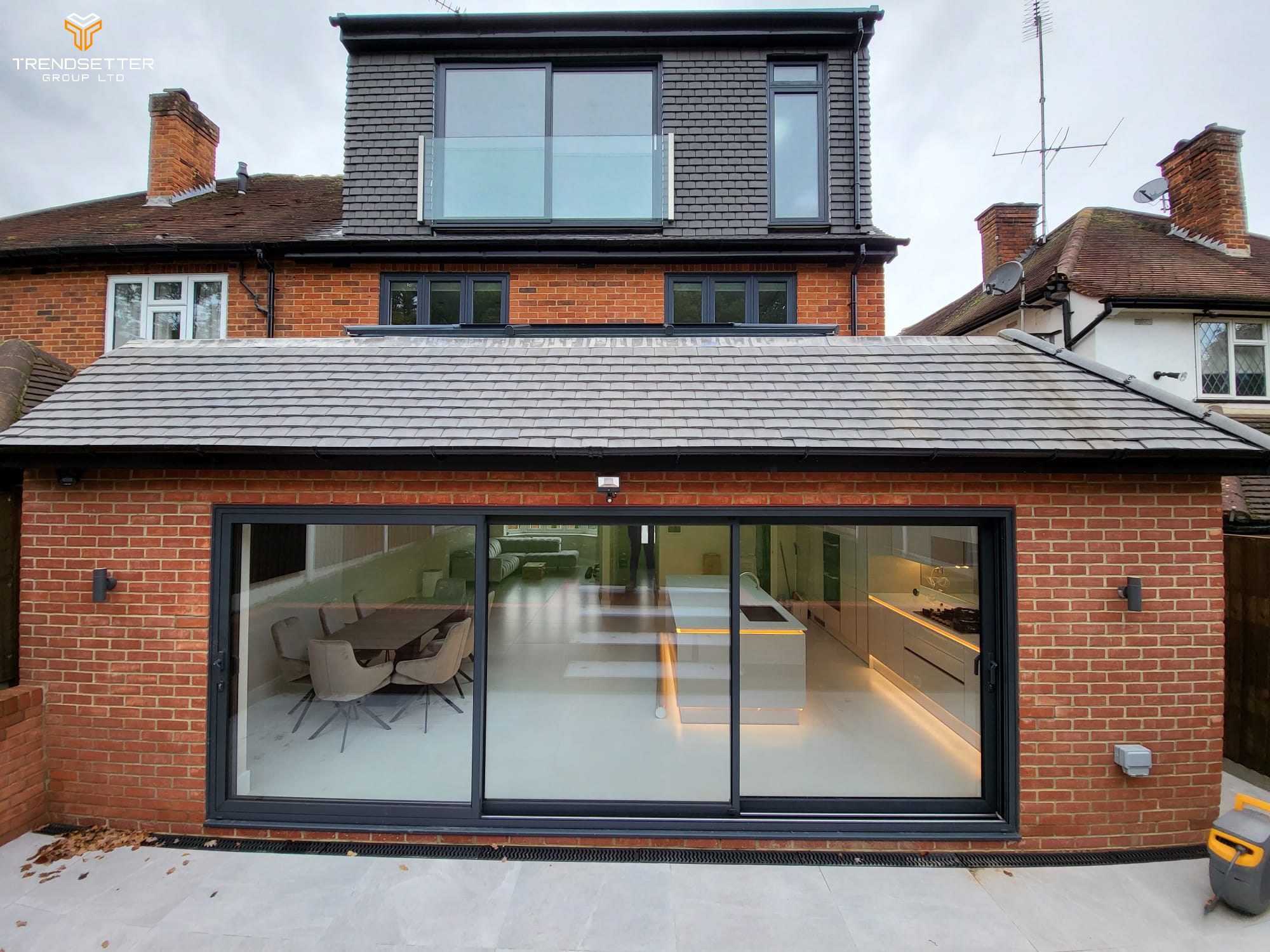 The Benefits of Using Trendsetter Group
At Trendsetter Group, our extension builders understand that getting a house extension in Slough is a significant investment for homeowners. We are committed to giving you the finest service possible because of this. Every step of the way, our team of professionals will be by your side to make sure that your idea becomes a reality. In order to produce extraordinary quality that is beyond your expectations, we take pleasure in utilising only the best materials and the most up-to-date building methods.
When you choose Trendsetter Group, you can count on our commitment to customer satisfaction. We believe that open communication is crucial and take care to keep you updated at every stage of the procedure. We want you to know that you are completely involved and informed throughout the whole process, from the original concepts to the final inspection, so you can be certain that your project is in good hands.
With our extensive experience in house extensions in Slough, we have built a reputation for delivering outstanding results. Our skilled team pays attention to every detail, ensuring that your extension seamlessly integrates with your existing home, both aesthetically and functionally. Trendsetter Group is here to bring your dreams to life whether you need additional living space, a new bedroom, or a modern kitchen extension.
The Process of House Extensions in Slough
The process of extending a house in Slough is relatively straightforward, but it requires careful planning and execution. At Trendsetter Group, we have developed a proven process that ensures our clients a seamless and stress-free experience. Our process includes the following:
Initial consultation: During this meeting, we'll talk about your vision and requirements specific to Slough and give you a detailed quote tailored to your location.
Design and planning: Together, you and our team of professionals will create a plan that satisfies your requirements and complies with Slough's local building laws and regulations.
Construction: Once the design and planning are finished, we will start the construction process, using our qualified personnel who are knowledgeable about the specifics of constructing in Slough. They'll make sure the work is done to the best possible standards.
Last inspection: After everything has been finished, we will carry out a last check to make sure everything complies with Slough's building norms and standards.
At Trendsetter Group, we understand the intricacies of house extensions in Slough. Our knowledge and expertise in working within Slough's guidelines and regulations allow us to deliver exceptional results while adhering to the specific requirements of your location. With our comprehensive process, we aim to make your house extension journey in Slough a smooth and successful one.
Some Of Our Other Services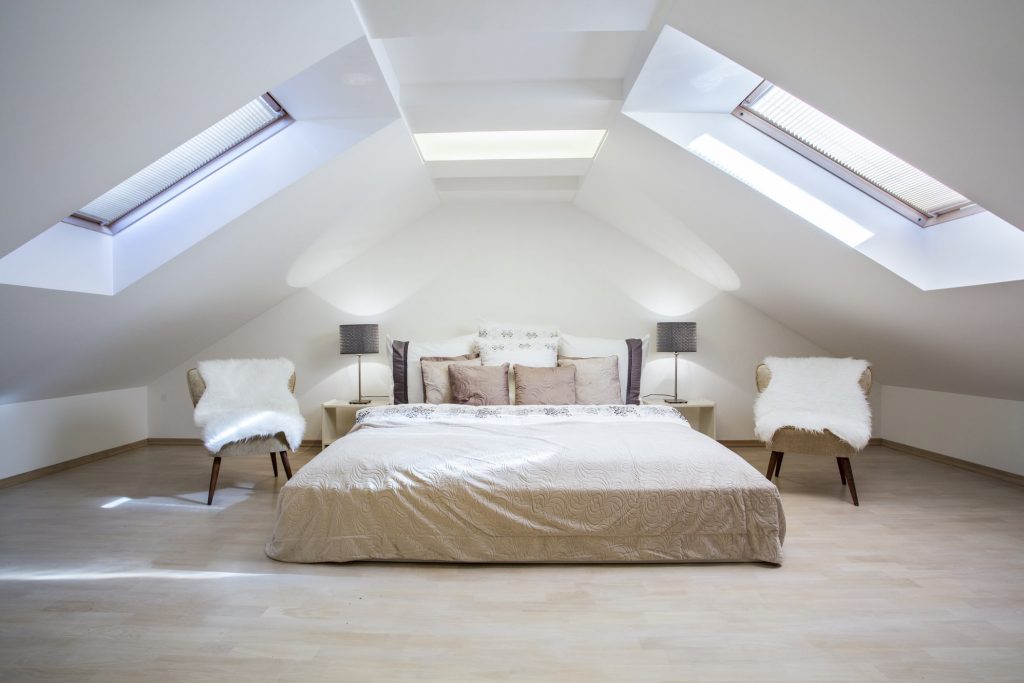 Loft conversions maximise space, adding value to your property without extending the footprint. They create versatile rooms, like an extra bedroom, office, or playroom, tailored to your needs while enjoying increased natural light and improved ventilation.
Find out more about loft conversions now!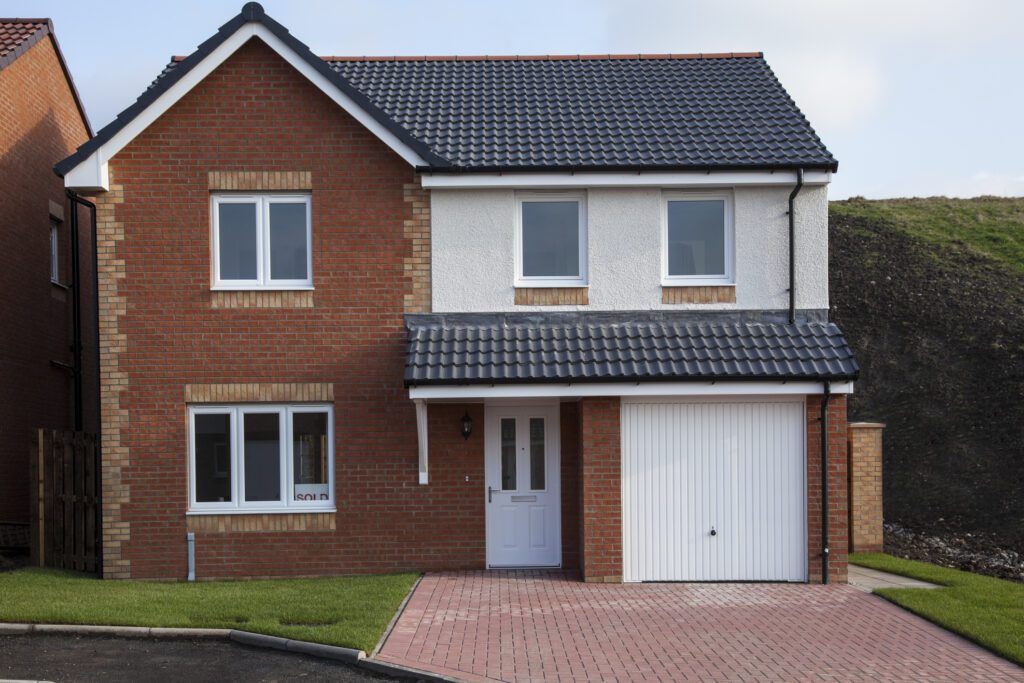 If you're looking for a professional company to help you with your architectural design needs, Trendsetter Group has exactly what you're looking for! Our services are great for homeowners looking to expand their space, property developers, and more! 
Find out more about architectural design now!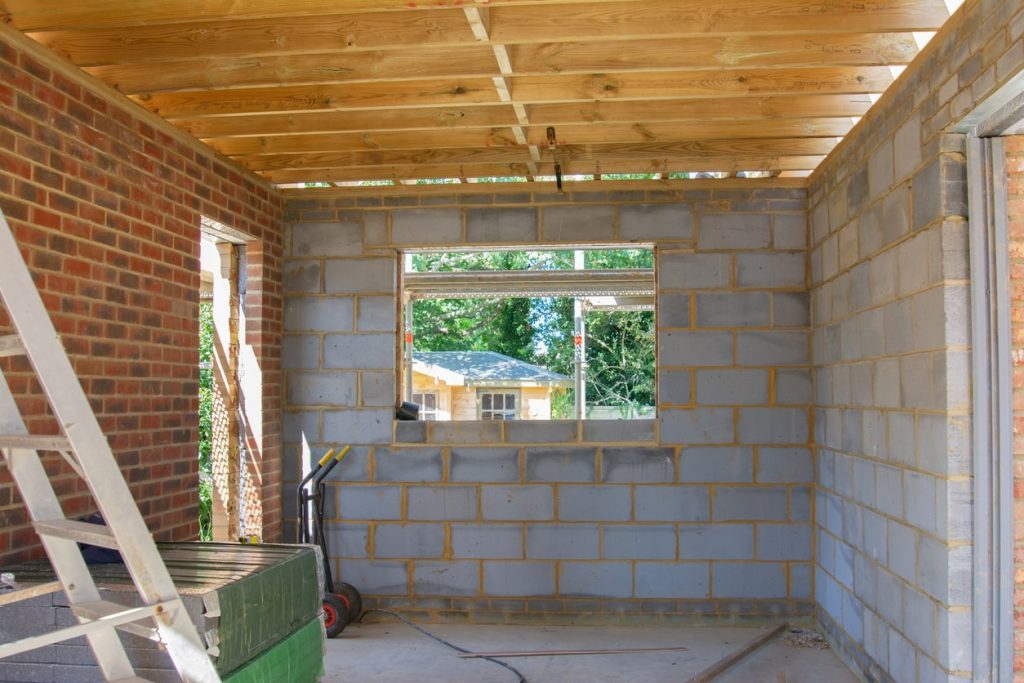 Garage conversions provide a versatile solution, transforming an underutilised space into a functional room such as a home gym, studio, or guest suite. By repurposing the garage, homeowners can enhance their living environment while increasing the property's value.
Find out more about garage extensions now!
Types of House Extensions in Slough
Regarding house extensions in Slough, there are several options to consider. At Trendsetter Group, we specialise in a variety of extension types and can provide knowledgeable advice to assist you in selecting the best option for your requirements. In close collaboration with you, we choose an expansion type that meets your needs, improves the curb appeal of your house, and fits within your budget.
If you want more living space, a single-story addition is a common choice in Slough. They smoothly fit into your current structure and are especially suitable for households with small children. On the other hand, double-storey additions are the ideal choice if you're seeking for a more significant makeover. With more room and seclusion provided by these additions, you may design the ideal house in Slough.
If you desire to add a new dimension to your Slough property, wraparound extensions are an excellent choice. They provide additional space while improving the flow of your living areas. Your home's appearance and atmosphere may be completely changed with a wraparound expansion. As an alternative, adding a conservatory to your home offers a novel approach to embrace nature and saturate your interior areas with light. They provide a warm, airy setting where you may unwind and take in the splendour of your surroundings.
Regardless of the expansion you choose, Trendsetter Group is dedicated to collaborating closely with you to realise your vision. Our staff takes great satisfaction in providing customers with unmatched quality and service.
Adding Value to Your Home in Slough
One of the significant advantages of extending your home is the potential to add substantial value to your property. A thoughtfully designed and expertly constructed extension can increase your home's value by a significant amount. At Trendsetter Group, we are committed to using top-quality materials and employing the latest construction techniques to deliver a high-quality result that enhances your living space and adds value to your home.
Choosing Trendsetter Group for your house extension project in Slough ensures that you are in capable hands. With our extensive experience and a team of skilled professionals, we are dedicated to providing the best possible service to our clients. We understand the unique dynamics of the Slough housing market and can help you maximise the potential value added by your extension.
Please contact us today to schedule a consultation and discover the exciting possibilities for adding value to your home in Slough. Our team will work closely with you to understand your goals and create a customised solution that meets your needs and exceeds your expectations. With Trendsetter Group, you can be confident that your house extension project in Slough will enhance your living space and provide a valuable investment for the future.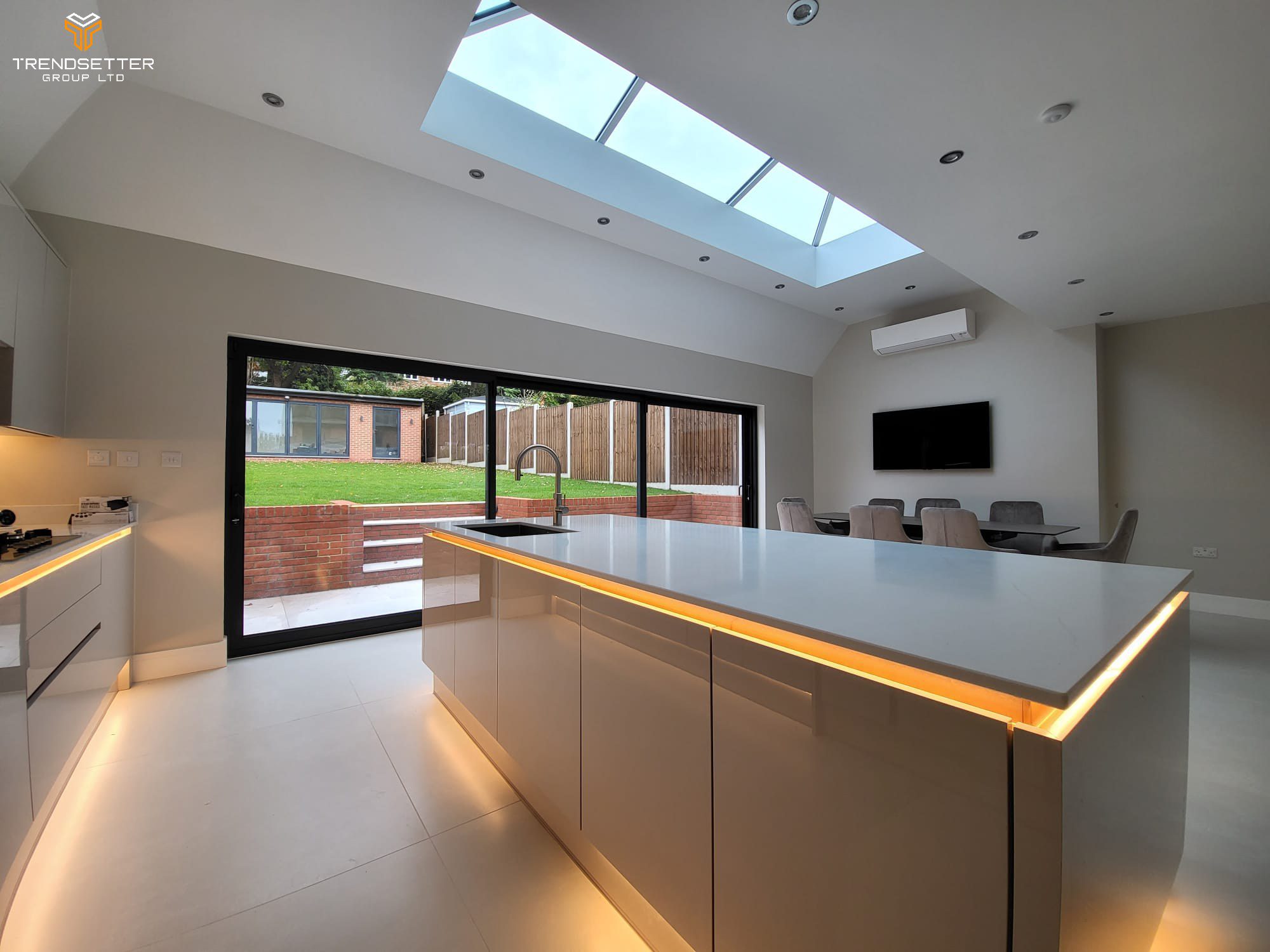 House extensions are a fantastic way to add value to your home and elevate your living experience. At Trendsetter Group, we are committed to delivering a high-quality result that surpasses your expectations. Our team of experts is dedicated to working closely with you throughout the process, ensuring your vision becomes a reality. If you're considering a house extension or loft conversion in Slough, why not reach out to Trendsetter Group today?
We'd like to invite you to explore our blog for further inspiration and valuable insights. Discover a wealth of helpful information, from the latest Bedroom Design Trends for 2023 to inspiring Room Ideas for your upcoming home expansion project. These resources will provide you with inspiration and ideas to fuel your renovation journey.
Get in touch with Trendsetter Group today for a reliable extension builder in Slough. We are here to answer any questions and provide the expertise and support you need to transform your Slough home into the new space of your dreams. Our other expansion services in Slough include loft conversions, garage extensions, and architectural designers, so we're sure to have the ideal service for you!