Architectural Design Slough
Welcome to Trendsetter Group!
As a prominent home builder in Slough, we have gained a reputation for crafting one-of-a-kind and stylish homes that exude distinctiveness. Our team of experts possesses a genuine ardour for architectural design and detail and a steadfast dedication to achieving extraordinary outcomes for our clients.
At Trendsetter Group, we firmly believe that your home should reflect your style, which embodies who you are. For this reason, we invest time in comprehending your vision and collaborate closely with you throughout the process to materialise your dream home.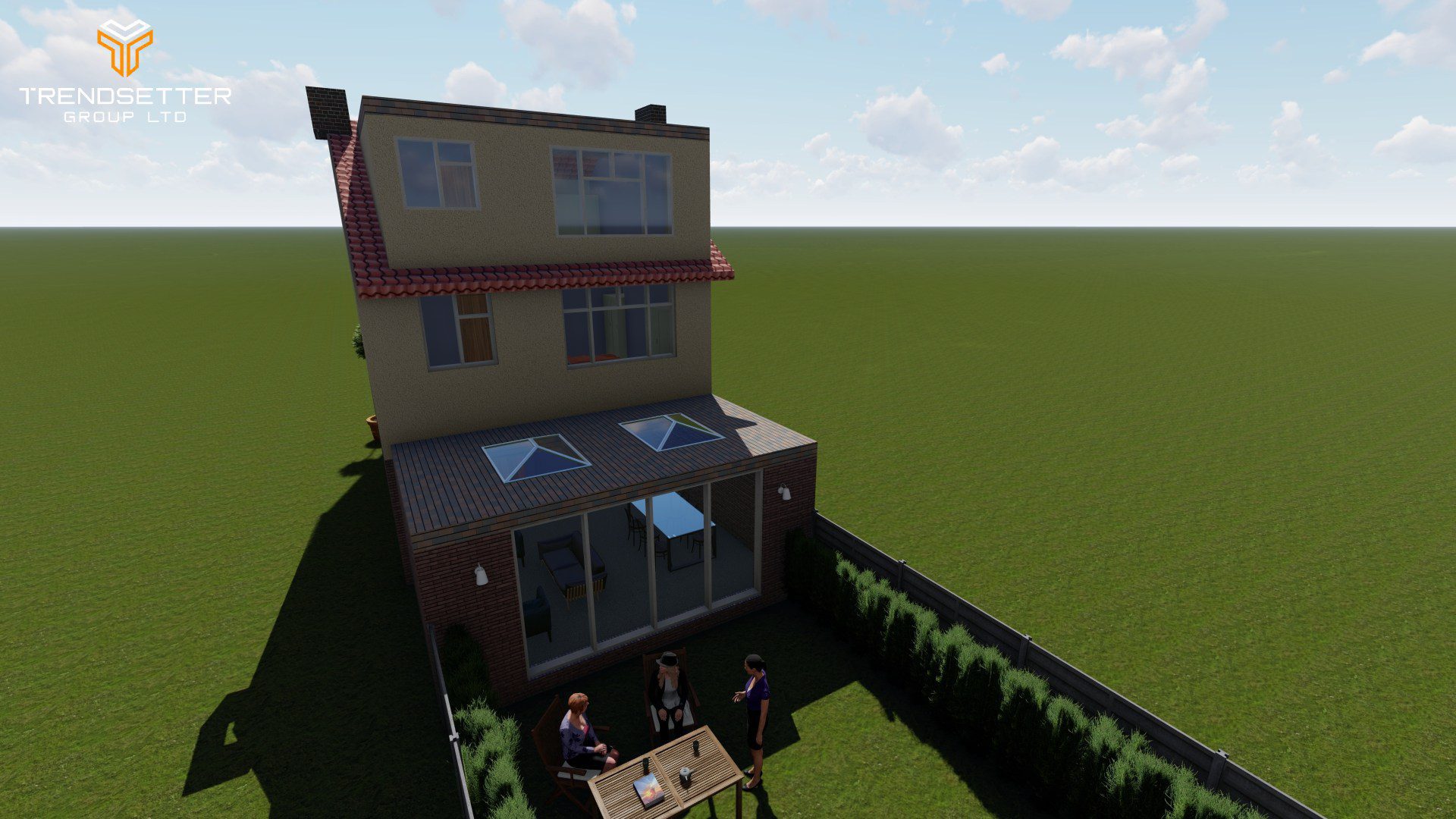 Our Team of Experts in Architectural Design
At Trendsetter Group, our team of experienced architects, designers, and craftsmen is wholeheartedly dedicated to transforming your vision into reality. With years of industry expertise, we profoundly understand the latest design trends and materials. We leverage this knowledge to create homes and buildings that seamlessly blend beauty, functionality, and sustainability.
Committed to delivering the utmost customer service, our team collaborates harmoniously to ensure that your home is crafted to the highest standards imaginable. They recognise the significant aspects of your home and exert relentless effort to breathe life into your vision.
Custom Home Design Process
At Trendsetter Group, we recognise the uniqueness of each client in Slough, which is why we offer a personalised design process service. Our team will be with you every step of the way, from the initial concept to the final completion, to ensure that your home is a true reflection of your desires.
We embark on the journey by comprehending your needs and vision, utilising this valuable information to craft a custom design tailored explicitly to you. Our team of experts will then present the design to you and work together to make any necessary adjustments until you are completely content.
Our ultimate goal is to ensure your absolute satisfaction with the final design, and we persistently strive until that vision is achieved.
Professional Architectural Services to Build Your Dream Home
Once the design is finalised, our team of skilled architects and craftsmen at Trendsetter Group will breathe life into your vision. Utilising only the finest quality materials and employing the latest building techniques, we ensure that your home in Slough is not only captivating but also built to stand the test of time.
At Trendsetter Group, we comprehend that building a home can be a daunting and overwhelming process. For this reason, we facilitate communication and prioritise keeping you well-informed and engaged throughout every stage.
Our team will provide regular updates and readily address and answer any questions you may have, ensuring that the building process remains stress-free and enjoyable for you.
Technical Design and Documentation
Once the initial concept is approved, Trendsetter Group will proceed to craft a comprehensive and detailed design encompassing technical drawings and structural specifications. This pivotal phase in the process establishes the design intent and serves as a roadmap for our construction team in Slough. Our company will meticulously create detailed construction documents, including plans, elevations, and sections, which will be utilised by the construction team to bring the structure to life.
Project Management and Supervision
At Trendsetter Group, we take charge of the entire design process and ensure the project's seamless completion in Slough. With a steadfast commitment to precision, we meticulously manage every aspect to deliver on time, within budget, and to the utmost standards. Our supervision extends to overseeing the construction process, providing continuous support to the construction team, addressing inquiries, and promptly resolving any arising issues. Furthermore, our company ensures that the project aligns precisely with the design and strictly adheres to all building codes, zoning regulations, and safety requirements, ensuring a successful and compliant outcome.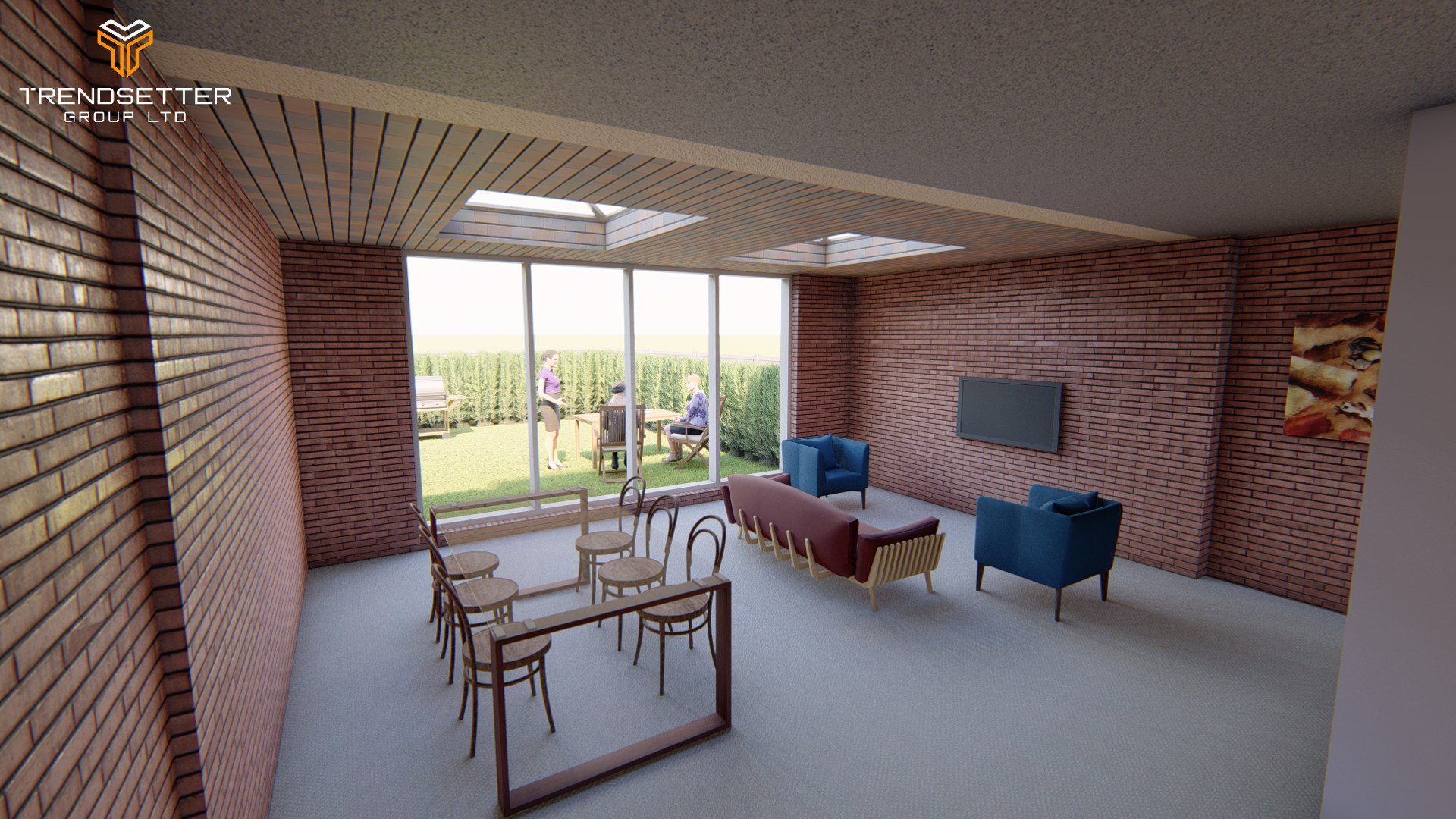 Collaboration and Communication
At Trendsetter Group, we excel in working closely with various stakeholders, including clients, construction teams, contractors, and suppliers, to ensure the success of projects in Slough. Our ability to effectively communicate and collaborate with all involved parties ensures alignment and facilitates the delivery of projects to the highest standards. We firmly believe that open and clear communication is paramount in ensuring the success of each project, allowing all our customers to fully benefit from a well-executed home extension.
Some Of Our Other Architectural Design Services​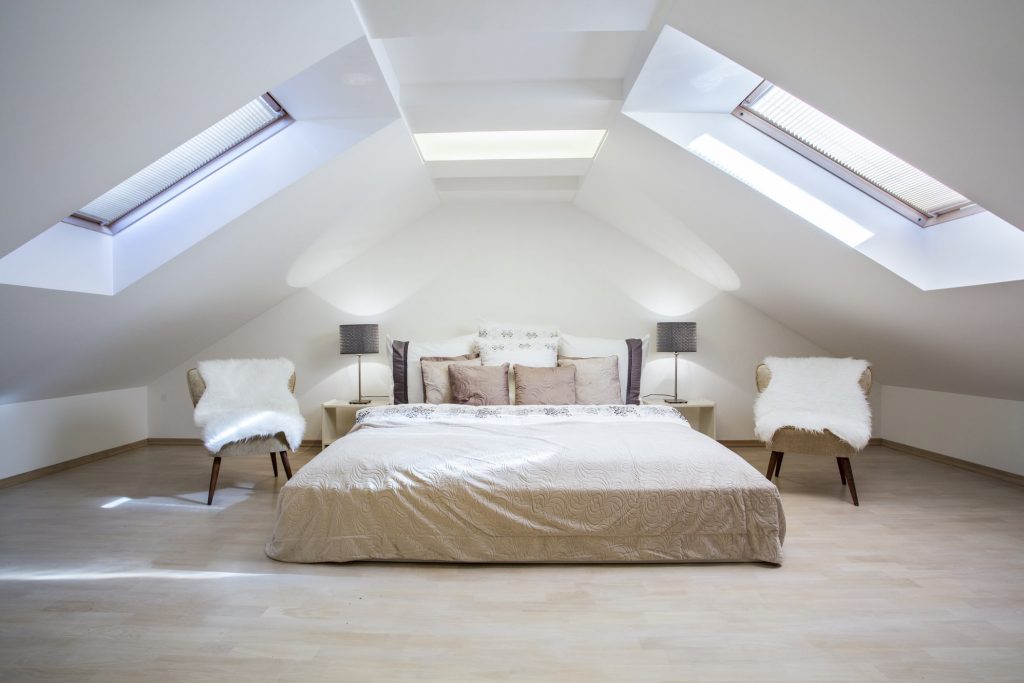 Loft conversions maximise space, adding value to your property without extending the footprint. They create versatile rooms, like an extra bedroom, office, or playroom, tailored to your needs while enjoying increased natural light and improved ventilation.
Find out more about loft conversions now!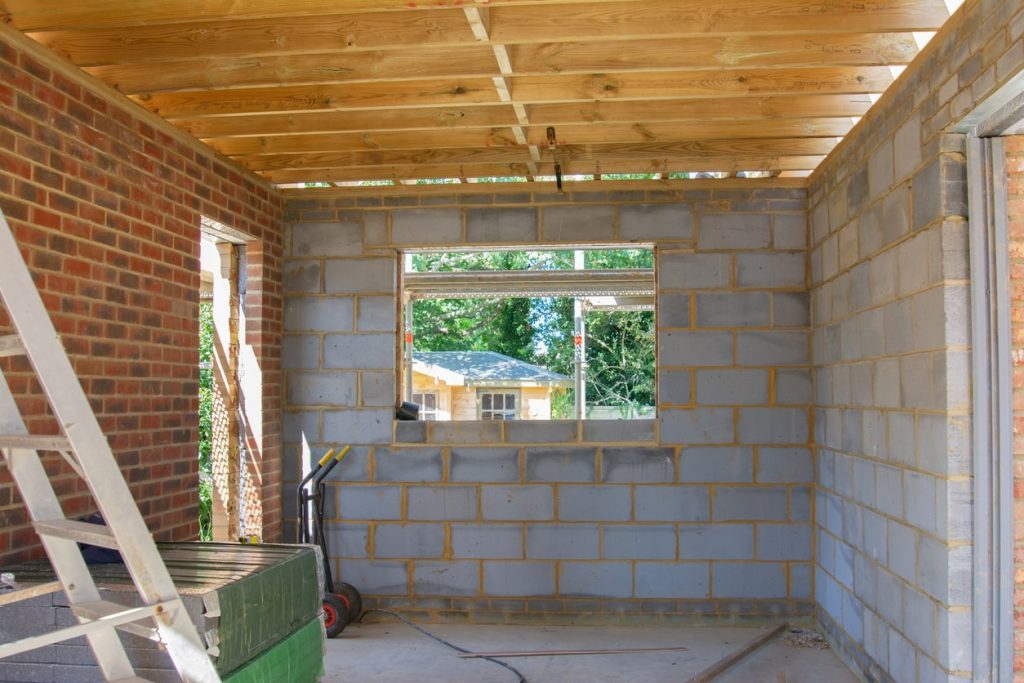 Garage conversions provide a versatile solution, transforming an underutilised space into a functional room such as a home gym, studio, or guest suite. By repurposing the garage, homeowners can enhance their living environment while increasing the property's value.
Find out more about garage extensions now!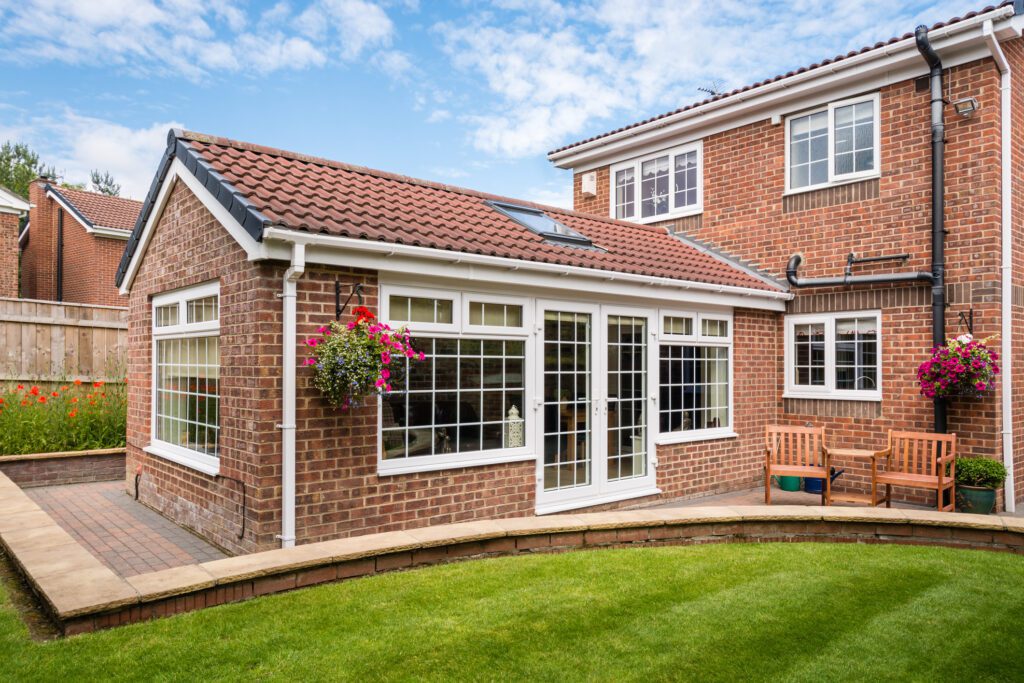 House extensions offer the perfect opportunity to tailor your living space to fit your lifestyle. Whether you desire a spacious open-plan kitchen, a luxurious master suite, or a cosy sunroom, extensions provide the extra room you crave while adding value to your home.
Find out more about home extensions now!
Why Choose Us For Architectural Designers?
At Trendsetter Group, we take great pride in our position as architects and industry leaders in Slough, specialising in loft conversions, garage extensions and conversions, and house extensions. Our passion for architectural design and unwavering commitment to delivering exceptional results for our clients set us apart.
With a team of seasoned experts boasting years of industry experience, we possess an in-depth understanding of the latest design trends in architecture and materials. Our custom home design process ensures that we collaborate with you every step of the way, ensuring your home is tailored precisely to your desires. Employing only the highest quality materials and employing cutting-edge building techniques, we ensure that your home is not only beautiful but also built to endure.
We acknowledge that building a home can be a stressful and overwhelming endeavour, which is why we prioritise keeping you informed and engaged throughout the entire process. Our team is dedicated to delivering extraordinary results, making your home-building experience as stress-free and enjoyable as possible. Choose Trendsetter Group, and we will bring your dream home to life.
Contact Us Today to Speak to a Reliable Architectural Designer!
If you're in search of a home builder in Slough specialising in architectural design, look no further than Trendsetter Group. Get in touch with us today to schedule a consultation and embark on the journey of planning and building your dream home. Our team is wholeheartedly dedicated to delivering exceptional results, ensuring that your home-building experience is as stress-free and enjoyable as possible.
Do you want to make your extension plans a reality? Our design services also expand to a full range of home extension services, including garage extensions and loft conversions! Whether you're looking to create a new room in your home – a space such as a spacious new bedroom, or a home office or gym, we have you covered!
In addition to Slough, we also provide architectural design services to London and Uxbridge! 
When I was first looking into getting an extension, I was worried about it taking up too much space in my back garden and limiting the small space I already had. Trendsetter Group's architectural designers worked with me to create an extension that suited my requirements and didn't take away my kids playspace outside. I would absolutely use them again!
When I began looking to build new homes on a plot of land I purchased, I knew I would have to use the experts. I have worked with Trendsetter Group in the past and they never fail to disappoint! The architectural designs they created were exactly what I wanted and the results are astounding.
I recently had the chance to work with a great architectural designer, and I'm happy to tell you about it. From the first time we met, I was amazed by how well they could listen and understand what I wanted. Communication was smooth throughout the project. The planner kept me up to date at every step, giving me regular updates, answering my questions, and giving me helpful advice. Trendsetter Group will be my first choice if I ever need their services again.
Frequently Asked Questions